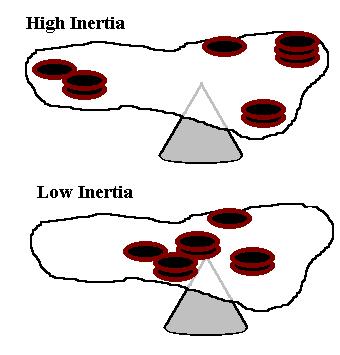 I wish I could honestly portray myself as so driven, so filled with mission, so unchallenged by dissapointment, so brimming with gumption (which, as we all know, derives from the root word "gump"), that I awoke the morning after the option on my script had been dropped and got right to work on finding another way to make the movie then known as "Make Someone Happy."
But I didn't. Though I wasn't really bothered by losing my first set of producers--ultimately we were a bit too far apart on the way to get things done to make a good creative marriage--I can't say that I suddenly felt freed to pursue the making of the movie in a fresh, bold way. The truth is, I was tired. Tired of having spent close to two years screwing around with the project to no avail...tired from having directed another movie which I was only moderately satisfied with (the editing and scoring were taken out of my hands and I'm not shy about saying that the movie suffered because of it)...tired of once again having to start all over again. Usually this means back to the script drawing board.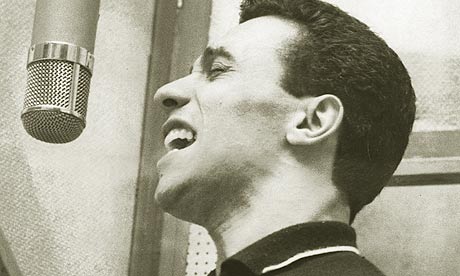 Instead, I made my first documentary. I had met a man I'd long admired, the great jazz singer Jackie Paris, and I embarked upon a movie about his life--not just his life, but the life of all singers/artists/creative performers who don't quite...make it over the top. The journey took two years--an amazing, exhausting and very exciting adventure in filmmaking. I put "Make Someone Happy" on a back-burner. My son was born. We moved to LA. I adapted a novel by Oscar Hijuelos, "A Simple Habana Melody". I got hired to direct a big gangster movie. The money for the big gangster movie vanished. Etcetera. Etcetera.
It's not that I didn't still want to make "Make Someone Happy". But it needed some sort of rejuvenation, something to freshen it up for another walk around block. Looking over my research materials on the real City Island, I came across a phrase that I'd forgotten about--it had never made it into the script, even though I liked it when I heard it. This is the distinction made by City Island residents between "clam-diggers" and "mussle-suckers". Clam diggers are island residents who were actually born on City Island--and not in a hospital in the Bronx. Since City Island boasts no hospitals, this means they are born at home thus making them truly
of the island
. Mussle-suckers, on the other hand, are people from other parts of the earth who move to City Island. While they are not unwelcome by clam-diggers, they are--by dint of having moved from elsewhere--essentially rootless...people without a land of their own.
This odd and emotional differentiation got me to thinking about the themes of the script. Vince Rizzo is a family man. He's a clam-digger and lives in the house that his grandfather built. He's proud of his heritage and wants to tell the world about it--which he does at occasionally boring length. But this admirable trait is also strangling him, for he's not able to accept that he's changing as a person and that in order to grow a bit he needs to confront some ugly truths about his past--namely who that kid in the prison he works in truly is.
Suddenly the script seemed a lot deeper to me than it had in a long time. The place itself--City Island--was a metaphor for Vince meeting his son in prison. "Sometimes good things can be found in the strangest places" might be our theme--just as City Island itself might be considered a "good thing found in a strange place" (a fishing village in the Bronx?) The notion of the conflicting sides of his personality and his need to unify them suddenly made Vince a little deeper to me. Buried within us all is a clam-digger, a person hanging onto our deepest roots and connections, yearning to break free and suck some mussles. You get the idea.
I retitled the script "City Island" and added two or three speeches about mussle-suckers versus clam-diggers. Maybe this doesn't sound like much, but it seemed to bring the whole thing back to life and give it more focus. Before long, my agents at Paradigm were excited about the piece again and wanting to find a way to package it. One of their biggest star clients was Andy Garcia. What did I think of him for the role of Vince?
I remember my reaction at the time as being befuddled; of course Andy Garcia could be a great Vince. Why hadn't I thought of him before? Was it because we were so focused first on Italians, then on inappropriate middle aged white guys (Harrison Ford? For real?) I asked if he would read the script knowing that there was nothing--no money, no producers, no reality to it being a movie. My agent said: we'll give it a try.
One learns not to ask if there's any news from an actor--if there is, after all, its going to be the first phone call your agent makes to you. I put the idea of the submission to Andy out of my mind for can't remember how long. Maybe a week? Two? More? I just don't know. I do know that just before Thanksgiving weekend, 2006, I got a message on my voicemail from a man doing a very decent Andy Garcia impression, telling me he wanted to talk to me about my script.
Or was it actually him?
Subscribe in a reader