Below I've posted an eight minute video purporting to be about Errol Flynn's mysterious house on Mulholland Dr. in the Hollywood Hills that is, in fact, a plug for a
book about the house
. The first three minutes are taken up by a boring "who was Errol Flynn" montage complete with that dreadful, heroic 'Oscar' music that somebody must have actually sat down and written at some point but which nobody ever claims the credit for. Finally, though, we get to a quite interesting (albeit brief) look at "Mulholland Farm," as Flynn dubbed it.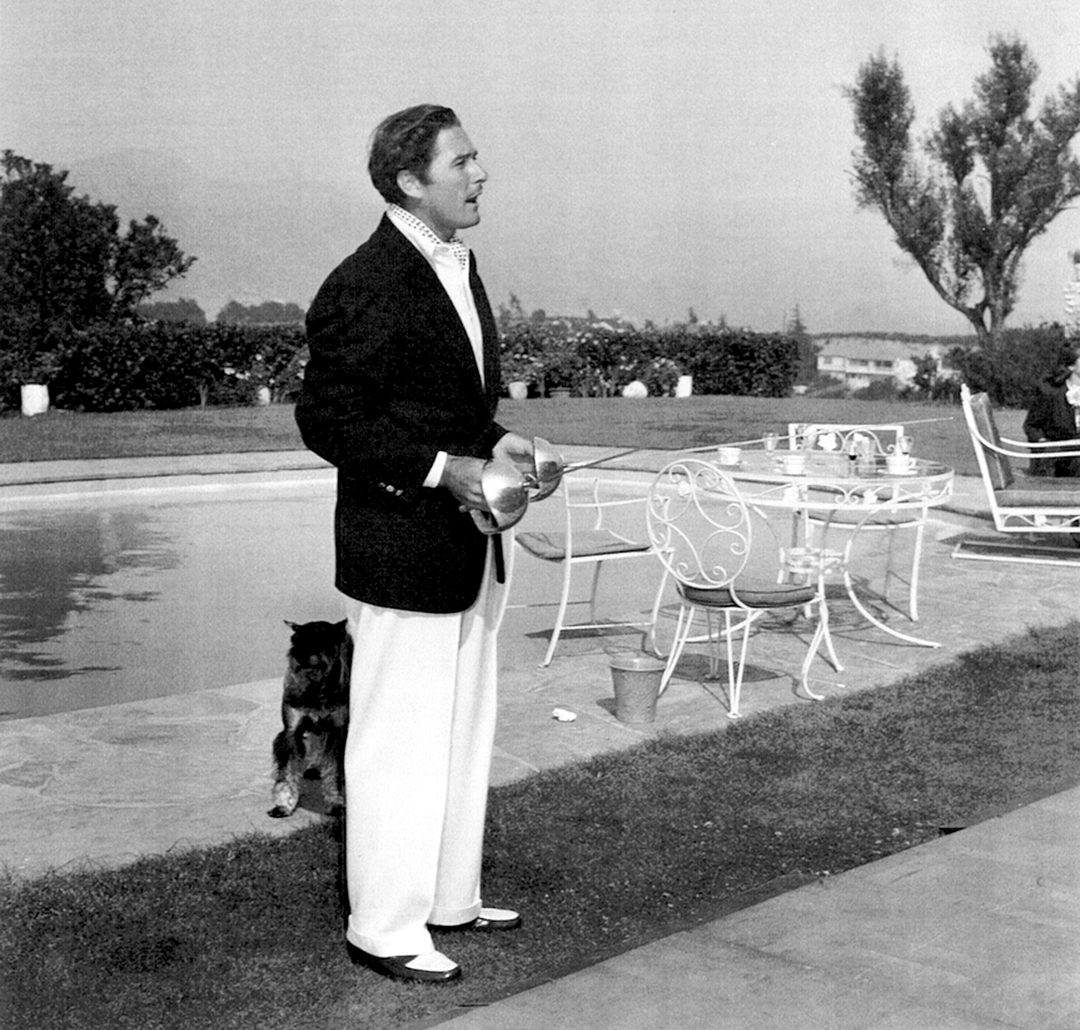 The property is reached by taking Torreyson Rd. (just off of Mulholland and east of Laurel Canyon) to the very end of the cul-de-sac, whereupon you reach a scary looking gate that makes you turn around and quickly head back to Mulholland. For many years a dear friend of mine lived on Torreyson, just a few doors down from the ex-Flynn spread and at that time the place was inhabited by squatters. A strange, overgrown, decadent, debris-filled vibe permeated what little could be seen beyond the gate. According to the video posted below, this would have been after the Rick Nelson family inhabited the house in the seventies/eighties. (We also learn in the video that the upstairs of the house is where Rick Nelson's sons created their seminal rock band "Nelson." At last we've been able to pin that elusive factoid down.)
The usual rumors of ghosts swirl about the house's history--but would it be Flynn's or Rick Nelson's spirit haunting the joint? Or, for that matter, one of the many women who ran screaming from the property after a night on the town with the debauched former hearthrob (I mean Flynn, not Nelson) in the last months of his US residency, before he fled the country--tax authorities and irate mothers hot on his heels--never to return...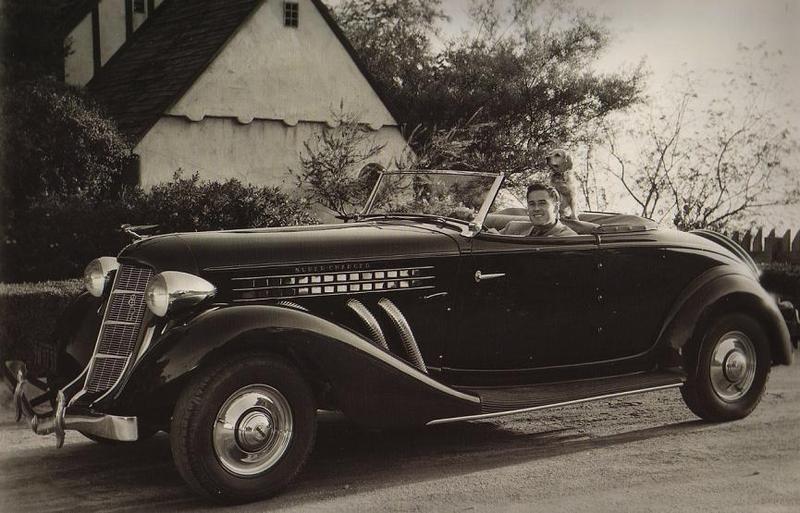 The last I heard, either Tom Cruise had purchased the property for Scientology or Scientology had purchased the property for Tom Cruise. Or was Justin Timberlake somehow involved as well? Who cares?? Personally I have more trust in Scientology's design rehab abilities--they've done great jobs with various majestic old hotels they've restored in LA, Florida, etc.--than I do in 'young Hollywoods' penchant for mowing down anything built pre-1990 and replacing it with one of the new on-steroids residential architectural aberrations--vast and impersonal, taste-free and equipped with more mega flat screens than Flynn could shake a sword at.
Subscribe in a reader