So we begin.
The act of writing a book about the making of any film suggests the film has already achieved an importance in the eyes of the world which requires the tome to be added to the already sagging bookshelves of cinemaliterature. More often then not such books are contrived after the movies have passed into legendary status ("Star Wars", "Titanic", "Making of Gone With The Wind" etc.) and are looks backward at momentous production histories which seem to have been prematurely infused with a sense of destiny.
Then there are the books about the catastrophes. The classic, of course, is Steven Bach's "Final Cut"--about how Michael Cimino's "Heavens Gate" literally destroyed United Artists. My favorite in this genre, though, is Ted Gershuny's apparently forgotten "Soon To Be A Major Motion Picture", an account of the doomed death march of Otto Preminger's penultimate production, the execrable "Rosebud".
Gershuny writes the book as the films disasters mount (crews ready to mutiny, script a shambles, Robert Mitchum fired for drunkeness) and manages, oddly, to make the foul-tempered and somwhat out of it Preminger into something of a hero. The then seventy year old filmmaker never gives up, never buckles under to pressure, and makes damn certain to shoot everything he needs for his movie--even though early on he clearly has intimations of defeat. It's a fine look at the loneliness of the directors job and the heroic nature of the giants--like Preminger--whose life's blood was filmmaking and who never said die.
But what about our movie "City Island?" We don't know which camp it's destined for, if either. It hasn't been released yet, though it's been finished for a year. It's fate hangs suspended, awaiting a two-city opening this spring, reviews which will most likely determine how many more cities the film opens in, and the vagaries of a marketplace which increasingly has little room or need for so-called "small" or "character-driven" films.
On the other hand, once we started screening "City Island" last year, we were surprised to find that it made people laugh. A lot. And people talk back to the screen as the story develops--always a good sign, because it means the audience has broken through the fourth wall and become part of the action. And then there's the ending. Often times people cry openly at the resolution. (Actually, my preferred reaction isn't open sobbing, but rather the sound of men in the audience stifling their emotions--lots of uncomfortable coughs and deep sniffles trying hard to sound like unemotional remnants of an old cold.)
All well and good, of course. My friend and mentor Peter Bogdanovich asked me if the audiences generally laughed and cried in the same places. I said yes. "Then you have a hit", he said calmly. Then again, maybe our movie will get slammed and quickly close up shop, heading south to DVD land and hello HBO-ville.
We simply don't know at this moment in time.
And thus the point of this book. This is a book about the making of a movie the final outcome of which is still unknown. I might be writing about as anonymous an indie movie as has ever been made--a filmic bottle-in-the-sea, if you will. Or maybe the story of the Rizzo family and their secrets, lies and emotional confusions will resonate with a public that might be hungry for a little humor and humanity at the local multiplex. Either way what I write here will be infused with the experience that every filmmaker has while making their movie; one of hope, uncertainty, shambling self-confidence and deep anxiety. "City Island" has been part of my life literally for years--I wrote the screenplay in 2001 and am seeing it finished, fully realized, almost a decade later. It's not that I didn't get to do other things--like live life, for instance and make a few other movies--in all that time. But my primary goal--telling this story--was a distant one that often seemed unlikely to come to pass. Until it did.
A note on why we are here--that is, on this blog. Two and half years ago I found myself losing an inordinate amount of time on youtube, watching clips of old movie musicals and old jazz performances--my two passions. Feeling that there might be something practical to be gained out of this wonderfully addictive brave new time-wasting world, I decided to blog about the clips that I was watching. Thus "Movies Til Dawn" was born, a blog about old movies and old music on film. For a year or so that was my subject and to my astonishment a small audience began to form.
Then my dream project came true and "City Island" got off the ground. Clearly I wasn't going to make a movie and write about Busby Berkeley musicals at the same time. So I got ready to say goodbye to the "column", as I'd come to think of the blog. And then it occurred to me that the small band of readers who were interested in what I had to say about old movies might be interested in the process of making a new movie. So the blog lived on, albeit in altered form; as a diary of the making of a movie. We posted clips, call sheets, drawings, stills, personal reflections from various people involved in the making of the movie and took the readers on the whole ride, right through shooting and editing. The readership grew. And thus I find myself now writing what is, in essence, a summary of the entire experience. My plan is to write the story of the movies creation right up until the opening weekend--March 19, 2010. After that, we'll see what more is left to tell.
So follow me, if you will, on this little ten-week ride. If you already know the experience of filmmaking, what your about to read wont surprise you but will provide an odd kind of comfort--because
this shit happens to everybody who makes movies.
And if you've never made a movie, be glad that you're observing the insanity with the protective sheath of a computer screen between you and it. For nobody anticipated how frustrating, addictive and maddeningly seductive the process of filmmaking would be when they invented the first camera.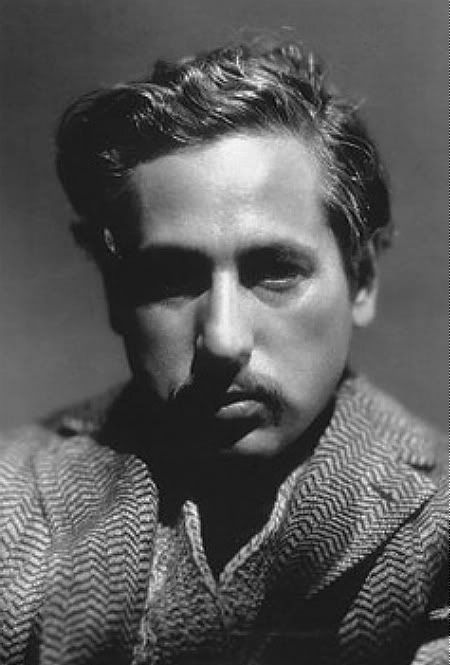 In the words of the great Josef Von Sternberg: ""Man has yet to invent a machine more complicated to build, impossible to use or unpredictable in the quality of its finished product, than the motion picture".
Amen. See you tomorrow for chapter one. Meanwhile, here's what it was like to shoot an early "talkie" in old Hollywood...
Subscribe in a reader