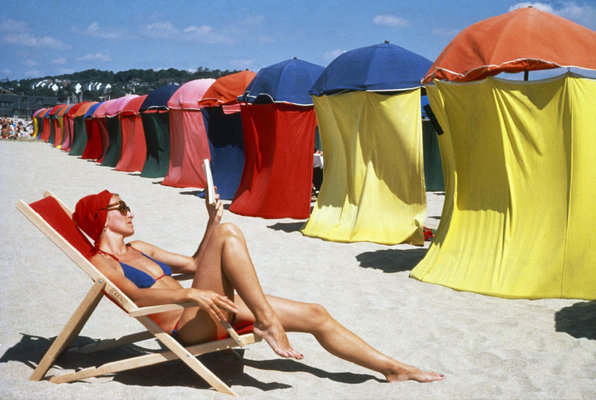 Click here to read the Hollywood reporter piece announcing "City Island'" appearing at the prestigious (and wonderful) Deauville Film Festival, on September 11.
Apparently the folks at Deauville are doing an homage to Andy Garcia--clips of his other films I imagine, perhaps full screenings?--and then presenting our movie. I love this idea as I very much want people to view Andy in "City Island" both as the character he portrays (and he effortlessly inhabits Vince Rizzo--never for a moment do you think it's Andy being Vince) as well as the wonderful movie star who you know from a pile of movies going back twenty years and who here is showing a side of his performing talent that you may not be familiar with. Andy's comic and emotional turn as Vince is, I say immodestly, a career highlight and I love that Deauville (and I hope other festivals) are interested in putting his work in perspective, and using "City Island" as a lens to filter it through.
I've been to Deauville twice before--in 1996 with my first film "Cafe Society" and in 2000 with my film "Two Family House". Unless it's changed radically, it was by far the most enjoyable, sociable and least smarmy of all the major festivals. For one thing, the town itself has two enormous old turn of the century hotels right on the water...and that's all! So a great many well known actors and filmmakers are thrown together in what amounts to two large lobbies...and you are all forced to socialize. Rather than inhibiting people, this serves to bring out the egalitarian in even the snootiest of people. A very clubby, friendly spirit pervaded the place the two times I went and I was delighted to find myself sitting around having drinks and eats with a slew of people who I'd admired for years--Bob Altman, Barry Levinson, Neil Jordan, Julie Taymor, Anouk Aimee, Leslie Caron...and Kevin Spacey (I suppose)...
I have news on the movies US release as well, but have been asked by our distributors not to release a date yet, until they can make the official announcement. Let's just say the month begins with the letter "M" and doesn't end with the letter "Y".
And by the way: yesterday, according to my producer (procurer?) Lauren Versel, was the one year anniversary of the start of principle photography. Jesus!
Here's more Sam Fuller...
Subscribe in a reader