Thanks for such a powerful response pro-posting clips. The result is that the folks who didn't like me posting the clips have come around somewhat and now feel that so long as I don't post anything to lengthy or any cut sequences it's okay to resume the clips. I thank them for being forward thinking and hope that the pieces that I post are elucidating and silly at the same time.
A few directorial aphorisms: "The first thing to go is the legs". This from the late Sydney Pollack. It happened to me this week. Standing is, for the most part, no longer an option beyond a few minutes. I'm lying down as I write this.
"Just tell Raymond not to work too hard." This from Robert Altman who, before I ever met him told this to Peter Gallagher. I asked Peter, who was having dinner with my director hero, to ask him for any advice for me on my first movie. The above was his response. He later told me himself to listen to everyone's suggestions and use the good ones because "you'll get all the credit anyway."
From Peter Bogdanovich, when asked by Tom Sizemore, who was playing Pete Rose, how to make such an unlikable character acceptable and interesting. Sizemore asked PB: "Where's the redemption?" PB's answer: "It's in the close-ups." Extraordinarily true. A good close-up says so much about humanity and forgives us our flaws.
From an unknown grip, overheard on a now-forgotten set. The usual work pattern that so often emerges is a slow morning filled with careful work followed by a rushed afternoon. When the grip was asked by a friend how the movie he was working on was going: "You know. In the mornings it's "Lawrence Of Arabia", in the afternoons it's "Dukes Of Hazzard".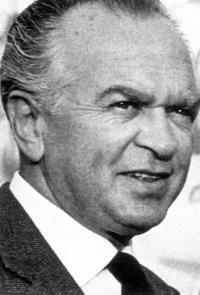 Henry Hathaway on compromise. "If you compromise only once a day on something and your shoot lasts fifty days, that's fifty fucking compromises in the finished picture."
And from my old mentor Eddie Dmytryk: "In films, compromise is a way of life."
Whenever I feel that the workload and responsibility of making a film is just a tad too extreme, I remember the following clip of Buster Keaton from "Steamboat Bill JR." and realize that, in pursuit of artistic perfection, he literally PUT HIS LIFE ON THE LINE doing the following stunt.
Subscribe in a reader